The drive to green the UK's social homes is littered with obstacles. Home Group is on a mission to remove one of the main ones, as Nusheen Hussain explains.

The oft-used phrase 'change is as good as a rest' is generally attributed to Sir Arthur Conan Dolye, although some claim it dates back to a magazine published in the early 19th Century, while others have it down as a host of different people.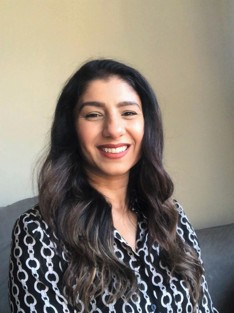 Nonetheless, its meaning remains the same – 'doing something different from one's routine is as refreshing as taking a break from work altogether'. It's a meaning that stands good to this day regardless of its origins. For the record, my money's on Conan Doyle as he was, after all, a master of words.
Its use has been broadened these days to include the trivial, like referring to a change of wallpaper or a new haircut. I'd like to bring it back to its roots and use it to refer to an issue that is by no means trivial – achieving net-zero.
If we change our routine in order to help the UK achieve carbon neutrality then that would have been more refreshing than any break imaginable.
But to achieve that change there's a number of economic and technological obstacles in our way, as we know.  
Another significant one, particularly for our sector, is convincing our customers to join us on the net zero journey.
Several national surveys carried out over the past couple of years have shown that a significant amount of customers are unaware a journey even exists, and the ones that do have little idea of its direction.
We conducted our own survey via Yougov in 2022 prior to planning our first notable retrofit after receiving funding through Wave 1 of the Social Housing Decarbonisation Fund (SHDF).
That survey found that while 80% of respondents felt environmental sustainability was important, almost half of those asked (44%) hadn't heard of the phrase net-zero, while of those who had 65% were oblivious to any of the Government's net-zero targets.
For those in social housing the disparity was even broader. 63% of people had not heard of net-zero and 69% weren't aware of the Government's targets.
The reason for this, which in large part remains today, is that people generally don't have enough information to make an informed choice. They hear things from family and friends or in the media about greening their homes – the 'high installation and running costs' involved, the 'complicated and costly tech' behind them, and the 'disruption' to their homes.
Our survey, and others, suggest that people certainly don't think change is as good as a rest.
We knew that if we were going to successfully deliver on our SHDF Wave 1 aims then we needed to fully engage with our customers, and ensure they were given as much information as possible in order for them, not us, to make an informed choice and decide to go on the net-zero journey.  
The wave 1 pilot focussed on 90 of our lowest performing off-gas properties in rural Cumbria and involved a complete whole house retrofit following a fabric first, low carbon technology approach.
Before the project took place, we expected resident engagement to be a challenge, for the reasons mentioned earlier, and it was initially.
But we had an in-depth communications and engagement strategy we felt would work.
The strategy timeline began at the outset of the process of applying for the SHDF and included a range of interactions and engagements right through to post retrofit.
Letters relating to the SHDF application were hand delivered to customers, as were ones explaining we had been successful and what the retrofit entailed.
Following those communications came a raft of interactions ang engagement days, including invites to see some of the technology and kit in operation, 1-1 sessions, and an introduction to the contractor – all in order to allow customers to better understand if they wanted to take part in the pilot.
Of the 90 homes, 78 had signed up initially with a further ten agreeing half-way through the engagement strategy timeline. Word of mouth between customers had a lot to do with those ten signing up. All but two of the 90 homes agreeing to the retrofit was much better than we expected.  
Throughout the retrofit we had monitoring and evaluation touch points with customers to ensure they were satisfied with the process. After installation we made in house calls to support customers with energy advice and any technical issues that surfaced.
Finally, we made contact again one month after completion to ensure everyone was still pleased with the work.
The retrofit pilot itself included external wall insulation, new doors and windows, mechanical work, ventilation, internal insulation, and the installation of air source heat pumps, photovoltaic panels and battery storage units.
Customers say they are delighted with the results, and the savings. one customer told us their monthly bills have gone from £7 per day to 70p per day.
The SHDF Wave 1 project has exceeded funding requirements. One bungalow has gone from an EPC of 58D to 94A seeing a total estimated energy use decrease from 10,888kWh/yr to 5,564kWh/yr.
This almost 50% reduction does not take into account the further energy savings the resident will expect to see through the solar panels and battery. 
The success of Wave 1 has led to us being awarded funding through SHDF wave 2 to retrofit 1000 homes over the next two years. The practice, and learnings from the Cumbria pilot will now be used at scale for Wave 2.
The Wave 1 pilot was not just focused on completing the works to achieve funding and government targets, it was really focused on education and bringing the residents on the journey to net zero.
In this instance, change has certainly been as good as a rest. I'm sure Conan Doyle  would have approved.