Effort on a 'national' scale is going to be needed if Government is to realise some of its ambitious net zero targets, writes Mark Henderson, Chief Executive of Home Group.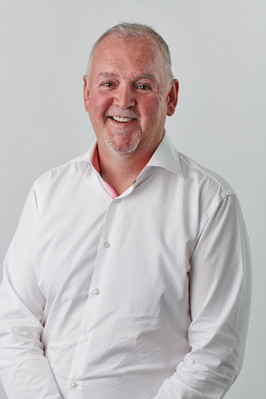 As time draws ever closer before 190 world leaders descend on Glasgow in November for the start of COP26, so too will the spotlight on the UK Government.

Being home nation for COP26 means the UK Government's green roadmap will be put under the microscope, and analysed like never before. As President it will be expected to lead by example.

A lot of column inches have been written in the past weeks and months on the Government's plan to support the UN's goal to stabilise the amount of human-induced greenhouse gases. And, a lot more is to come before November.

It could be a nervy opening to COP26 if the coverage continues the way it has been – most of it pointing to a lack of depth within the Government's roadmap.

To date, the Government has been forthright in its ambitions to support the UN's goal, heavily pushing its headline grabbing 2050 net-zero target. And, alongside its unequivocal rhetoric it has set down a wide range of targets in order to meet its 2050 aim.

However, there is growing disquiet among commentators, and others, that the plans behind these targets are not cogent.

Let's take one of those as an example – it's one that has a massive bearing on housing associations and our customers. As part of the Government's 'Ten Point Plan for a Green Industrial Revolution' it has set itself a target to install 600,000 heat pumps per year by 2028. While we fully support the Government's aspirations, we are somewhat in the dark as to how this ambitious target will be realised.

According to the Heat Pump Association, there are currently only 900 heat pump installers in the UK. The CITB's recent report 'Building Skills for Net-Zero' says that to meet the 600,000 figure a monumental rise in the number of installers will be needed.

They forecast that between now and 2025, a 'rapid increase' in training will be required, of around 7,500 installers per year. That figure will need to be doubled by 2025 and maintained through to 2030. In short, around 60,000 installers will be required to satisfy potential demand.

The task is further complicated by the level of expertise needed to install alternative heat source technologies. It's not a case of asking heating engineers, familiar only with fitting conventional gas boilers, to switch to installing ground or air source heat pumps. Heat pump installers are highly experienced in low carbon technologies, versed in heat loss calculations, hydraulic balancing, flow temperature calculations and heating system sizing.

To achieve such a target, significant investment will be needed for specialised training. There are a range of medium sized training providers out there at present. But given the need for economy of scale, it seems the sensible approach would be to create a national skills academy.

Regulated by Ofqual, it would deliver enough installers to meet the levels required, ensure that the quality of heat pump installations was high and consistent, and it would help promote much needed general awareness of the benefits such technology can bring.

A national skills academy would be an attractive proposition for key stakeholders like energy providers who need to retrain and upskill thousands of engineers, as well as housing associations, who need to make a major transition to alternative heat sources to meet their own, and Government targets. Fundamentally, an academy could be the foundation that allows long-term partnerships to be built between energy providers, housing associations and other stakeholders in-order-to achieve their plans and targets.

For example, to help achieve our net zero targets Home Group needs to transition from gas to alternative forms of heat sources. We currently have around 40,000 gas boilers in our homes. The other 100+ housing associations out there are, to a greater or lesser degree, facing a similar challenge. That equates to a significant volume.

And volume is exactly what the energy providers need in-order-for them to make such a massive operational and workforce transition viable. They need a market to open up. With around 4 million social homes, housing associations alone, offer great incentive.

But for housing associations to commit to that investment and that volume, we need that market to be a lot different than it looks today. We need a dramatic improvement, and investment, in the product. With the greatest respect for what's out there at the moment we need to see widespread improvement in the design, quality, effectiveness and reliability of heat pumps.

Currently there's not enough of a competitive dynamic, and nowhere near enough R&D being undertaken because there isn't enough critical mass in the sector. As a result, we have a product that isn't always consumer friendly, nor likely to stand the test of time.

A commitment by housing associations, and others, would change all that. I'd expect to see more manufacturers enter the fray with the nous to see the market potential and the resource to deliver a product, at competitive prices, that would satisfy the needs and pockets of consumers, while making inroads into everyone's net zero targets.

In this situation, it would be quite easy to conceive a scenario where a housing association partners up with an energy provider and home care provider to successfully make the transition from gas to other forms. But not just a short-term partnership, a one that extends to 15 years or even longer, meaning the transition will be collaborative, better planned out and easier to deliver.

For the first five years, say, that housing association is likely to want to maintain its gas boilers, or replace like for like. After that it will want to work with the energy provider and home care provider to transition to the heating source and technology of its choice. It's a scenario which could be extended to work within a framework like our Greener Futures Partnership. A wider partnership like this one,  brings even greater benefits for housing associations, not least of all increased procurement muscle, which would be hugely beneficial when gas boilers, parts and labour become more expensive as this sector tails off.

Partnering up with energy providers collectively, or individually, would make the transformation process easier and effective for everyone. Housing associations would have a clear say on how and when they make the transition, and to what source and quality product, while energy providers are happy to service that transition given clear market opportunities.

Crucial to this scenario is a skilled workforce, appropriately regulated, delivering a high quality, consistent and reliable service. The myriad training providers currently dotted around the country can't provide this, and they certainly don't have the capacity to deliver 60,000 installers by 2030.

A national skills academy has the ability to deliver all of the above. I would expect to see such a proposition within the 'Heat and Buildings Strategy'. If it isn't, then it has to be debated as a stand-alone item. If it is realised, and properly funded, then the commentators who have balked at the Government's target to install 600,000 heat pumps per year by 2028 may have to readjust their position - including those getting their microscopes out in readiness for COP26.