With all the noise prior to build up and widespread coverage during it, has COP26 delivered what we'd hoped? asks Nusheen Hussain, Executive Director of Business Development at Home Group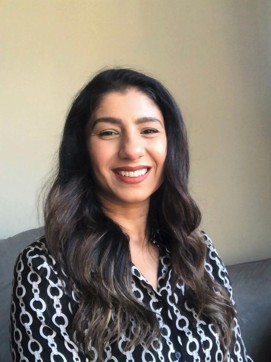 Given previous let downs, expectations going into the conference were low. But most climate change commentators have been fairly optimistic about the strong words, pledges and partnership agreements to come from the two-week conference.
For example, around 50 countries have promised to phase out coal by 2050, and over 100 leaders have committed to end and reverse deforestation by 2030.
More than forty countries, several within the G20, will impose standards, rules, and incentives, in-order-to develop markets for new technologies.  
This would give investors and manufacturers the confidence to know that markets for innovative technologies would be available, and could aid scale-up and radically lower the price of clean tech. All of which is so important to our sector as we look to alternative heat sources.
Realistically though, it will be a year before we see if all the promises and pledges made have been turned into actions.
While these pledges and commitments are significant, and crucial, they are still too far in the distance. Some of the pledges are almost 30 years in the future.
What COP26 hasn't properly addressed are the issues we are facing now, especially for our sector and our customers.
While we at Home Group, along with other associations, have a clear and wholly achievable long-term plan to ensure our homes are future-proofed, sustainable and fit-for-purpose for our customers, we're also focused on the here and now.
In the last year a key focus for us has been to engage with our customers and support them on ways to be more energy efficient and to think more about sustainability.
We've run a wide range of communication campaigns on topics such as correct ventilation and efficient heating through to recycling, biodiversity and sustainable travel.
Our Financial Inclusion team have been doing a brilliant job supporting customers in or on the brink of fuel poverty.
Also this year, we've begun a major net-zero retrofit pilot scheme in the north-west, which will help us decide on the most effective way to ensure our 55,000 homes reach their optimum EPC ratings.
One of the most important steps we've taken over the past year, however, has been joining forces with four other housing associations to create the Greener Futures Partnership.
It's a partnership that is working collaboratively to support 600,000 customers across 300,000 homes - built on a commitment to lower emissions, reduce fuel poverty and improve living conditions for residents by creating sustainable, affordable, healthier and safer homes.
It's a partnership which understands and supports the long-term goals of government as it works to its 2050 net-zero target. But, it's also a partnership which is pressing government to help tackle the issues that need addressing now.
Our long-term future is important and it's reassuring to see commitments being made at COP26, but we need as much attention on the here and now. COP conferences are every two years, that's an eternity for someone suffering fuel poverty.