Posted on 09 November 2021
A commitment by one of the UK's largest housing providers to help bring its customers out of fuel poverty has led to it being named landlord of the year.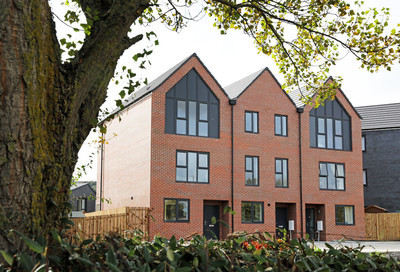 Home Group, a member of our Greener Futures Partnership, has over 55,000 homes in England and Scotland and was given the accolade at the North West Energy Efficiency Awards.
The North East based housing association set up a project in 2019 which targeted some of its worst performing homes in the North West.
It identified around 70 properties nationally, with a large proportion in Cumbria, that had energy performance certificate ratings (EPC) at F and G. That number has now been reduced to just a handful.
Such change has a hugely positive impact on the energy efficiency of the homes, with the knock-on effect helping people move out of fuel poverty.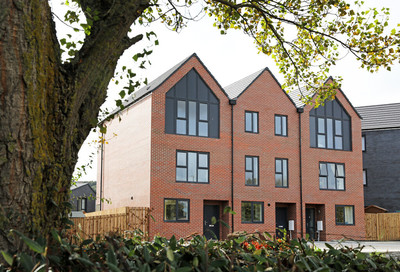 Jade O'Leary, Sustainability Manager at Home Group, said: "We're really proud to win this award as it's been a truly collaborative approach across the organisation.
"By working closely with our customers and taking a proactive approach towards our homes, we've managed to not only improve their energy efficiency but, more importantly, taken people out of fuel poverty or at least reduced the risk of people falling into fuel poverty.
"The next phase of our retrofit programme will target band 'E' homes for improvement by 2025, with the learning from this project helping to shape our strategy as we expand the scale of our work."
The Energy Efficiency Awards are held both regionally and nationally and celebrate the achievements of organisations and projects that are helping vulnerable people and supporting communities.
Home Group's work in the North West has been shaped by their research project at Gateshead Innovation Village. Backed by Homes England, the unique development tested different methods of construction on their ability to build homes on a large scale, enhance living and improve energy efficiency and sustainability.
The housing association are also one of the five founding members of the Greener Futures Partnership, a landmark collaboration tackling energy efficiency and decarbonisation across a combined 300,000 homes.