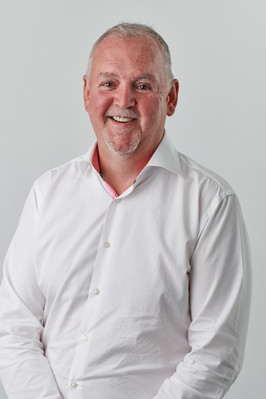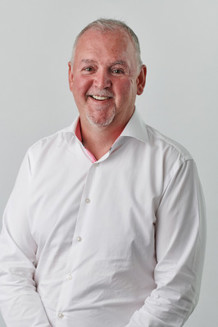 The winter 2020/21 lockdown created a perfect storm for those living in fuel poverty. While housing associations stepped up to help the most vulnerable, it's an issue that will continue to get worse unless we work together to tackle it, says Mark Henderson, Chief Executive of Home Group.
The latest Government figures show that 2.4 million households – about six million people – are in fuel poverty in the UK. It's a long-standing situation that's likely to be exacerbated by the coronavirus pandemic: it's estimated that a further 200,000 people could fall into fuel poverty as the economy struggles to recover from lockdown.
But, despite evidence suggesting it was highly likely the UK would be hit by a second COVID-19 wave in the winter of 2020, there was a lack of awareness of the serious implications this would have for millions of the most vulnerable in society.
The Academy of Medical Sciences paper, Preparing for a challenging winter 2020/21 – commissioned by the Government Office for Science - noted the COVID-19 virus thrived in homes where the temperature was lower than 18°C. The potential impact on those households in fuel poverty was very worrying indeed.
This perfect storm - cold homes, high winter fuel bills, reduced incomes and a virulent and unrelenting disease – meant the social housing sector needed to act and I'm proud to say that housing associations across the UK stepped in to help those who needed it most.
At Home Group, for example, we launched an extensive winter readiness campaign, targeted at our most vulnerable customers. We also expanded our COVID-19 fund to cover winter fuel needs, as well as basics like food. We're also continuing to support our customers with bill and meter issues, as well as helping them to find the best tariffs and to highlight energy-saving home improvements.
As we hopefully start come out the other side of the pandemic, the social housing sector needs to continue to work closely with Government and energy providers to significantly reduce the number of people in fuel poverty over the longer term.
What the Government can do to help
It's not unfair to say that what's currently available to support those living in fuel poverty is well-intentioned but is often complex, confusing and poorly thought-through.
For example, the Warm Home Discount is an honourable gesture - £140 applied to eligible customers' fuel bills between October and April, to help those on low incomes to avoid falling into fuel poverty.
However, while it's applied automatically to 93% of those on pension credits, a lack of public awareness means fewer than 10% of those in the broader eligibility group know they are enititled to financial help. Plus, not all energy providers offer the discount and those that do apply it in different ways (some close it once they reach a certain limit, for example).
Additionally, the Government's well-meaning Winter Fuel Payment is between £100 and £300 for people over pensionable age, but payments go to anyone over pensionable age regardless of income or tax bracket, which means this limited available resource is going to many who don't need it.
It's clear that Government needs to raise awareness of what support is available. It must also work towards making the Winter Fuel Payment means tested and extend the criteria beyond pensionable age to help the most vulnerable.
How energy providers can help
Making sure people are on the right energy tariff is one of the most effective ways to help those in fuel poverty. But surveys have shown that more than half of us are on costly tariffs and half of us have never switched supplier or have only ever switched once.
This should come as no surprise – the process is complex and the amount of jargon used is matched only by that seen in a legal document. And, with OFGEM fining energy providers more than £40m since 2010 for mis-sold tariffs, it's no wonder consumers don't have confidence in them.
So energy providers must ensure that, as well as making it easier to switch and providing clear information, if they know a customer is on a higher tariff, they need to be moved to a better one. They also need to remove standing charges from the most vulnerable households with immediate effect.
Smart meters are another way to help those in fuel poverty but there's no way currently to prioritise vulnerable customers. It's crucial, therefore, that energy providers consider prioritising those in social and affordable homes as part of their programme of switching to smart metering.
What the social housing sector can do
Those in the social housing sector also need to ask themselves what they're doing to help customers already in – or in danger of falling into – fuel poverty.
We need to develop plans to help improve customers' wellbeing, as well as helping them to reduce their energy costs. We need to work with Government to deliver innovative financing schemes that increase the roll-out (and the speed) of commercial models of new sustainable technologies, including battery storage and rooftop solar panels, especially for social housing.
We must also work with Government and energy providers to make the well-intentioned work better, to unravel the complexity and confusion, and crucially, to ensure greater ownership and accountability.
And of course, we need to work with each other, through collaborations such as the Greener Futures Partnership, to help tackle this important issue at scale.
All of these things can't be delivered overnight. Some things can be done quickly, some will take longer. But, the sooner we recognise we're letting down some of the UK's most vulnerable people, the sooner we can arrest this alarming situation.